News / Media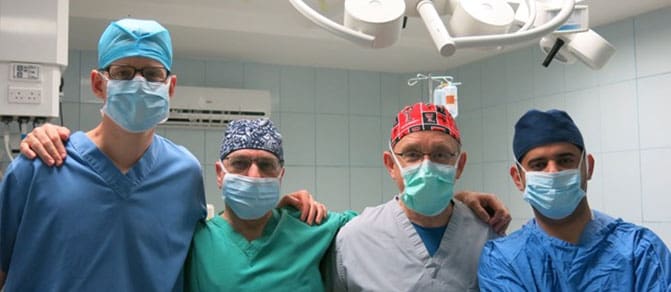 A LEADING plastic surgeon from Wirral is heading to Jordan on a mission to treat wounded Syrian refugees whose lives have been torn apart by the civil war engulfing the country.
Dr Ali Juma will travel to Jordan in January to help with an international humanitarian effort by offering his medical skills in the capital, Amman.
The eight-day mission, organised by worldwide charity LEAP Global Missions, will see Dr Juma and a cohort of international plastic surgeons perform round-the-clock reconstructive surgery on children and adults who have suffered devastating war wounds including electrical burns, and traumatic injuries caused by gunshots and explosives.