About Us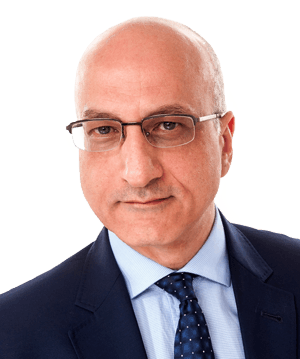 Ali Juma (Consultant Plastic Surgeon)MB. BS. (Lon), FRCS (Ed), FRCS (Plast) (Ed)
Mr Juma is a Plastic Surgeon with 25 years of medical experience who has a long established reputation within his field. He is a Senior NHS Plastic Surgeon, a Medical Examiner and Honorary Lecturer who is renowned for being a perfectionist.
Cosmetic Surgery & Cosmetic Treatments
We Understand
Cosmetic surgery has become extremely popular over recent years, and physical changes to our appearance can produce emotional changes. These changes may contribute to improve body image, confidence and self-esteem. Even the smallest cosmetic surgery correction may enhance feelings of improved well-being and positivity. This can be a life changing event and we are here to advise and support you through your cosmetic surgery journey.
We Care
We differ from other cosmetic surgery companies due to our friendly and no pressure approach with a highly personal service. We also deliver a gold standard quality of uncompromised patent care and an after care package provided by our dedicated and specialised cosmetic surgery team.
Our Quality
We offer the highest quality cosmetic surgery with surgical excellence, and have practised for seven years in the northwest. We take time to listen to your needs and expectations whilst offering an honest, realistic and informed medical opinion, in a friendly and relaxed atmosphere. We are based at Rodney Street in Liverpool and offer the choice of highly accredited CQC leading private hospitals for your procedures in Merseyside, Cheshire and Lancashire.
Why Choose Us?
Centrally located, on Rodney Street in Liverpool.
We offer free nurse consultations
You will always see Mr Juma personally for official consultations and treatment
Mr Juma is an experienced Senior Cosmetic Surgeon with 22 years NHS medical experience
Surgical procedures include up to 1 year of post operative care
An honorary lecturer for Liverpool University in Medical Education
Examiner for the Edinburgh Royal College of Surgeons
We use high quality breast implants with a warranty
GMC specialist registration, and a full member of BAAPS & BAPRAS
No sales advisors or sales gimmicks are used
A comprehensive after care package is included for surgical treatments
We provide a highly personal yet professional service with friendly staff
All procedures are in a registered Care Quality Commission hospital
0% finance loans are available upon request
TO BOOK AN APPOINTMENT CALL OUR LONDON OFFICE ON 020 3700 5093
OR OUR NORTH-WEST OFFICE ON 0151 230 1648