Breast Enlargement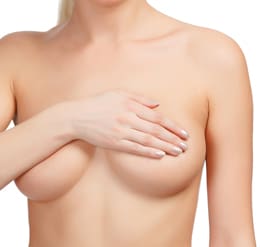 This procedure is to enlarge and enhance the breasts, and women who decide to have this may have breasts which they feel are not in proportion with their body. Breast size is determined by a number of factors which includes breast feeding, pregnancy and weight change.
Sometimes a breast may become more developed than the other; this equates to some difference in size and or shape. The breasts may also lose their shape and droop because of the aging process. Breast shape and size can affect self-confidence greatly, therefore breast enlargement can help. Breast implants can make the breasts fuller and larger and come in many sizes and shapes. They are made from an outer layer of silicone and are filled with either silicone gel or salt water. The surgeon will discuss with you the most appropriate option. however they may stay in for a much longer period with no complications.
WHAT TO EXPECT
Breast augmentation is carried out under general anaesthetic and will normally require a one night stay in hospital. There is scarring from the cuts performed during this procedure, but they are usually out of sight along the breast crease. You will need to wear a sport bra to support the breasts for up to six weeks after your operation. A recovery period at home and from work is required which is usually in the region of 2-3 weeks.
CLICK HERE TO DOWNLOAD A MORE DETAILED LEAFLET ON BREAST ENLARGEMENT
TO BOOK AN APPOINTMENT CALL OUR LIVERPOOL/WIRRAL OFFICE ON 07855 466 345