Ear Surgery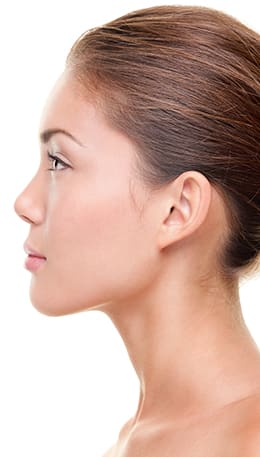 This procedure is suitable for men, women and children over the age of 5 years who consider their ears to be too prominent and shaped irregularly, often being inherited. This type of corrective surgery is in fact one of the most common procedures carried out on children. If protruding ears are left untreated, they may prove to be a point of unwanted attention, especially at school and amongst adolescents. Teasing can be known to be psychologically harmful and may lead to a loss of self confidence.
Pinnaplasty may lack a normal fold, therefore the aim is to create as natural as possible a fold. In addition to as symmetrical an appearance as possible, which is in proportion to the patients facial appearance. This is achieved by adjusting the cartilage within the ear, allowing the ear to lie closer to the head. A certain haircut may be able to hide protruding ears in some cases, but this limits choices and men may find this difficult, especially when the hair thins with age.
WHAT TO EXPECT
A pinnaplasty is carried out under local or general anaesthetic, and results although are visible almost immediately after surgery the ultimate outcome will take sometime to be reached. Bandaging is required for a period of 7-10 days. This procedure requires an upright position in bed with the aid of a few extra pillows in the first week. This aids any residual swelling to settle more quickly. It is important to maintain the bandage until it is ready to come off and in our experience this is best aided with the wearing of buttoned shirts rather than T-shirts.The stitches are usually removed on the 7th-10th days following the operation with an average recuperation period of approximately 10-14 days at home.
TO BOOK AN APPOINTMENT CALL OUR LIVERPOOL/WIRRAL OFFICE ON 07855 466 345